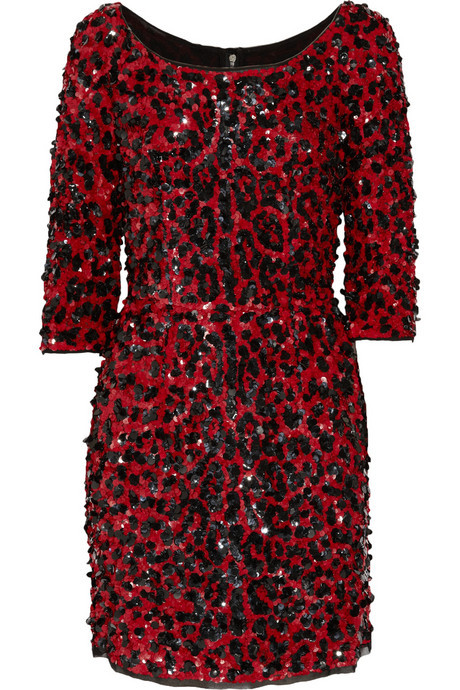 Image Credit: Exquisite_Finds
The perfect dress: red,
sequined, animal print.
I have been in a tizzy looking for the perfect sequined dress to wear in Las Vegas. Actually, I've already found the perfect dress, but I don't have an extra three grand sitting around to buy it, and I'm not a size 6.
My mission for sequins lead to the following conversation with Stephen:
Me: This is serious. I need to find a sequined dress for our trip to Las Vegas. When else can I wear a sequined dress?

Stephen: Whenever the hell you want.

Touché
.
Stephen understands me.